Welcome visitors!
Kountze Public Library is located in the middle of the Big Thicket, tucked away in Kountze, Texas with resources that reach around the world.
"Creating Lifelong Readers and Learners"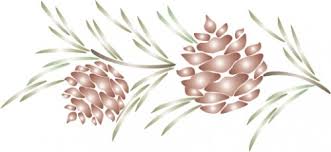 For motorcycle, automobile & CDL. These are permit practice tests only.           
NOTE
 Public access computers shut down 15 minutes prior
to closing times. When it is time for the software to
close, staff cannot extend time. Please have all items
checked out 15 minutes before library closing times.
                                         
  Kountze Public Library is a department
of the City of Kountze, Texas.
 Member of Texas State Library & CTLS, Inc.
 Over Drive access available through
Piney Woods Digital Consortium 
Participant in Navigator Interlibrary Loan

  Thanks to the Foundation for
Southeast Texas for funding two new
HP Slate 21" Touchscreen computers
for the

Children's Section of the Library.



*****
_______________________________________________________________

Thanks to Entergy for grants totaling $1,400
for Collection Development in 2015.

Kountze Public Library has received the
2015 James L. Love Award for $500
for the purchase library materials.
*************
EDGE GRANT
Kountze Public Library has received an Edge Initiative
Grant
in the amount of $646.62 from Texas State Library
& Archives Commission. The Edge Initiative is a national
coalition of leading library and local government organizations
funded by the Bill & Melinda Gates Foundation and led by the
Urban Libraries Council.        

                  _____________________________________________________________________
Try these databases filled with magazine articles, encyclopedia entries, and other materials to help you discover more on any subject, from general interest to business, hobbies, and more. 
 http://www.libraryoftexas.org/texshare
Ask a librarian for login info.
                         (409) 246-2826
_________________________________________________________________________
       

                   Be sure to follow Kountze Public Library on Facebook,
             Twitter, Pinterest and Goodreads!


          eShelf & Research - Work and research from the office
          or from home.
            __________________________________________________
                Kountze Public Library Website Disclaimer
   The information contained in this website is for general information purposes only. We endeavor to keep the information up to date and correct. No representations or warranties of any kind, express or implied about the completeness, accuracy, reliability, suitability or availability of the website are made.  
   In no event will Kountze Public Library/ City of Kountze be liable for any loss or damage in connection with the use of this website. Information or links to information that may be provided on this site is intended for your general knowledge and is not a substitute for professional medical or legal advice.  
   Links to other websites are not under the control of Kountze Public Library/ City of Kountze; therefore, we have no control over the nature, content and availability of those sites. The inclusion of any links does not imply a recommendation or endorse the views expressed within them.
    Neither Kountze Public Library nor the City of Kountze takes responsibility/ liability for the website being temporarily unavailable due to technical issues beyond our control.